Administrator
Staff member
...or, at least that what's Autoblog is reporting. Supposedly, this image comes from a poster at a Jeep dealer meeting highlighting the 2018 lineup. What do you think?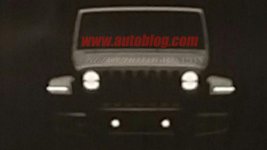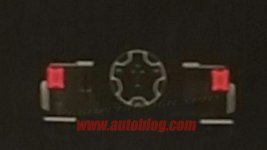 These images come from a purported Jeep dealer meeting and show a poster detailing the brand's future lineup. Along with a look at the range-topping Grand Wagoneer, we can see the next-generation Wrangler, code-named JL, and its updated design front and rear.

To the surprise of no one, the Wrangler will keep its seven-slot grille and round headlights. To those it adds some modern updates, like the LED light bars on the leading edge of the front fenders. (Given the 2017 LED headlight upgrade, we can bet the low- and high-beams also will use LED tech.) The taillights get an X design like those on the Renegade crossover. The overall shape seems to be a bit more tapered and smoothed, which is most evident in the shape of the sides of the windshield. We know from spy photos that the windshield has been laid back more, likely leading to improved aerodynamics and reduced fuel consumption.

As a refresher, we expect the 2018 Wrangler to again come in two-door and Unlimited four-door models. It will have at least one gas engine, including a new turbocharged Hurricane four-cylinder, as well as a diesel option. Most if not all of the engines will be paired with a nine-speed automatic transmission, and a manual is likely to be retained on at least some models. A pickup version has also been confirmed. The new Wrangler is likely to be shown in early 2017, possibly at the Detroit auto show in January.

http://www.autoblog.com/2016/10/18/2018-jeep-wrangler-jl-design-dealer-leak/#slide-4236925
A few more images from the poster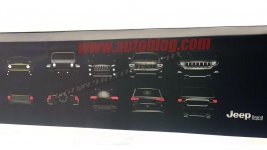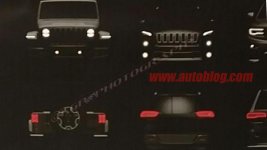 And finally, here are some shots of a scale model of the JL or at least, a version of it.