Administrator
Staff member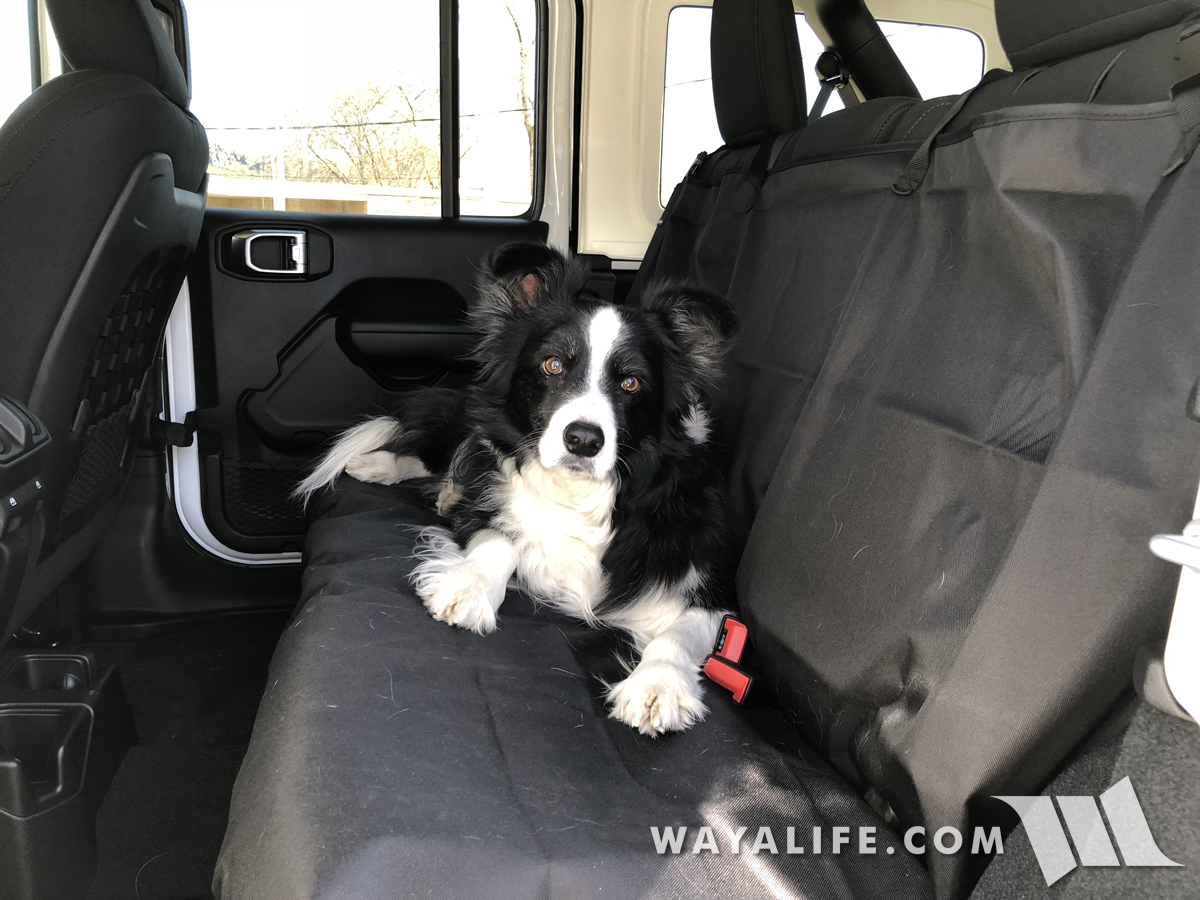 I know, it's crazy but the interior of JET Li, our brand new Jeep JL Wrangler Rubicon Unlimited is so nice, Cindy and I have decided to do what we can to protect it. Needless to say, before we allowed Tessa to ride inside of him, we purchased and installed an AmazonBasics Rear Seat Cover for Pets. This is a universal seat cover that measures about 56" long x 47" wide and is secured in place with 2 headrest loops, 2 seat anchors and 2 elastic straps that help to hold it in place. In addition to being super easy to install, the best part about this pet cover is that it was only $17.99.
AmazonBasics Rear Seat Cover for Pets
---
• Measures approximately 56x47 inches (LxW)
• Protects the back seat from scratches, dirt, dander, and spills
• Secures over seat using two headrest loops, two seat anchors, and two elastic straps
• Has openings for seat belts
• Made of 100% polyester
CLICK ON THE LINK BELOW TO BUY IT NOW:
http://amzn.to/2sncdX4
<iframe style="width:120px;height:240px;" marginwidth="0" marginheight="0" scrolling="no" frameborder="0" src="//ws-na.amazon-adsystem.com/widgets/q?ServiceVersion=20070822&OneJS=1&Operation=GetAdHtml&MarketPlace=US&source=ss&ref=as_ss_li_til&ad_type=product_link&tracking_id=wayalifeparts-20&marketplace=amazon&region=US&placement=B00QHC02EY&asins=B00QHC02EY&linkId=946a9d2ef24f4e54906c7d3f883eca58&show_border=true&link_opens_in_new_window=true"></iframe>
INSTALLATION
1. Installation of the AmazonBasics Rear Seat Cover for Pets is super easy. Simply open up the box, lay the cover across the rear seat in your Jeep and place the loops around the headrest. Cinch up the loops as needed.
2. Tuck the seat anchors through the seat where the bench becomes the backing.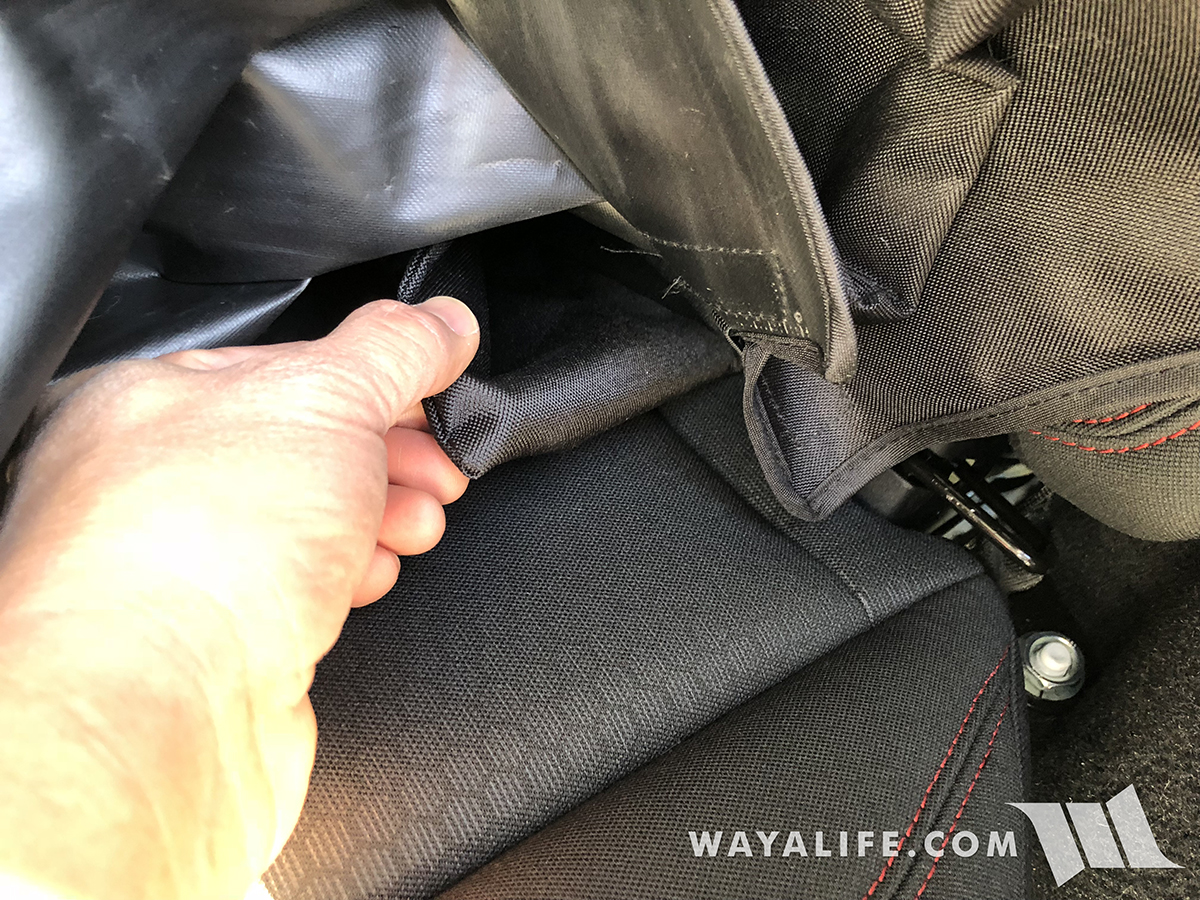 3. Wrap the elastic bands around the base of the seat bench to help hold the cover in place.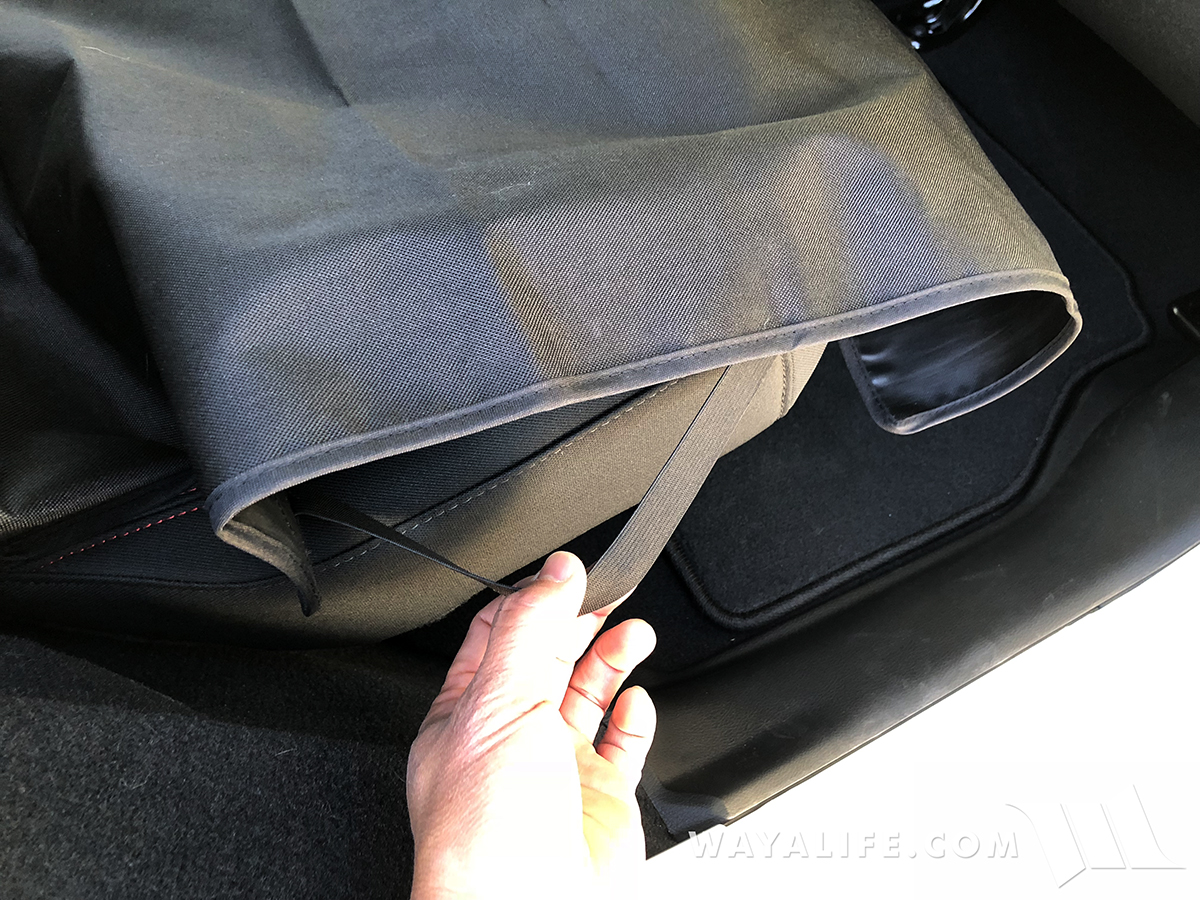 4. Pull the seat belt latches through the cover and you're done.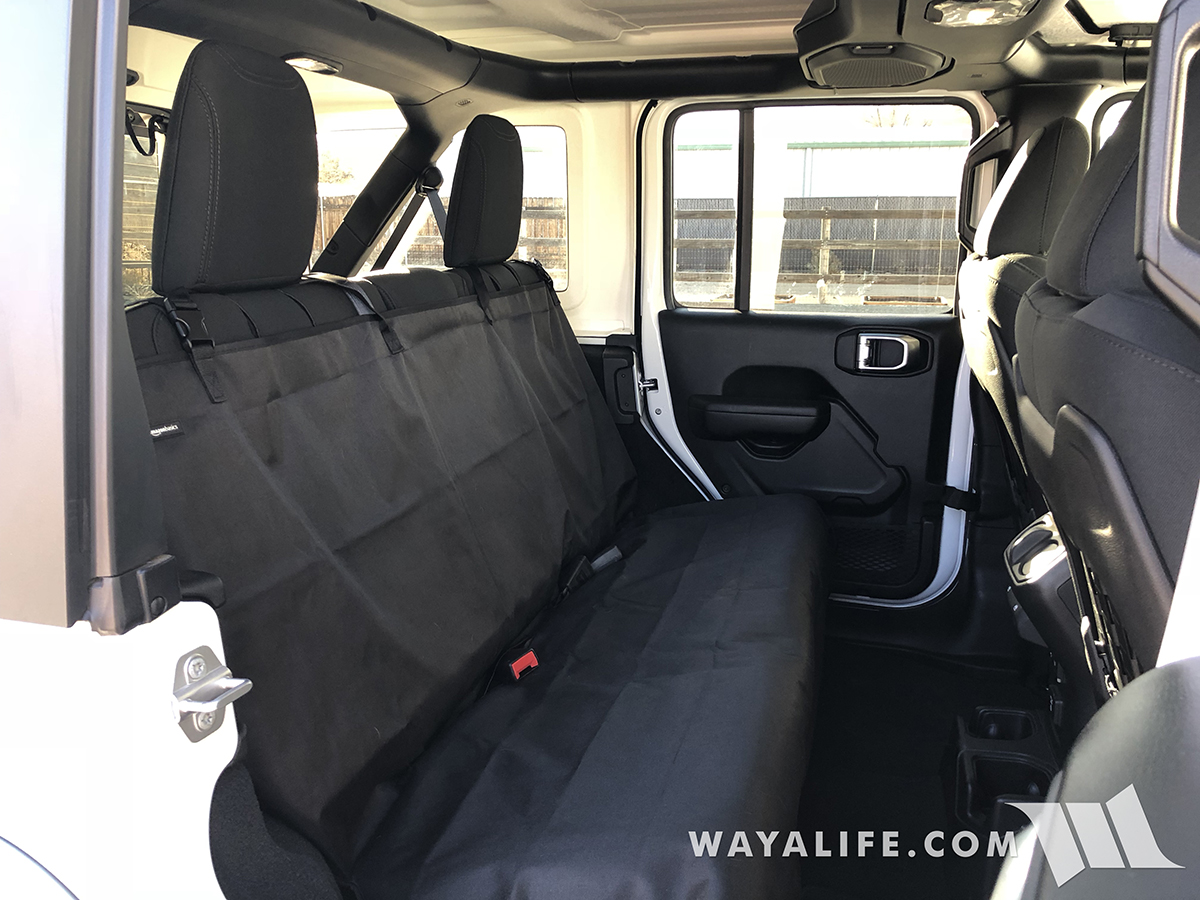 And just like that, the rear seat of our JL Wrangler is Tessa approved.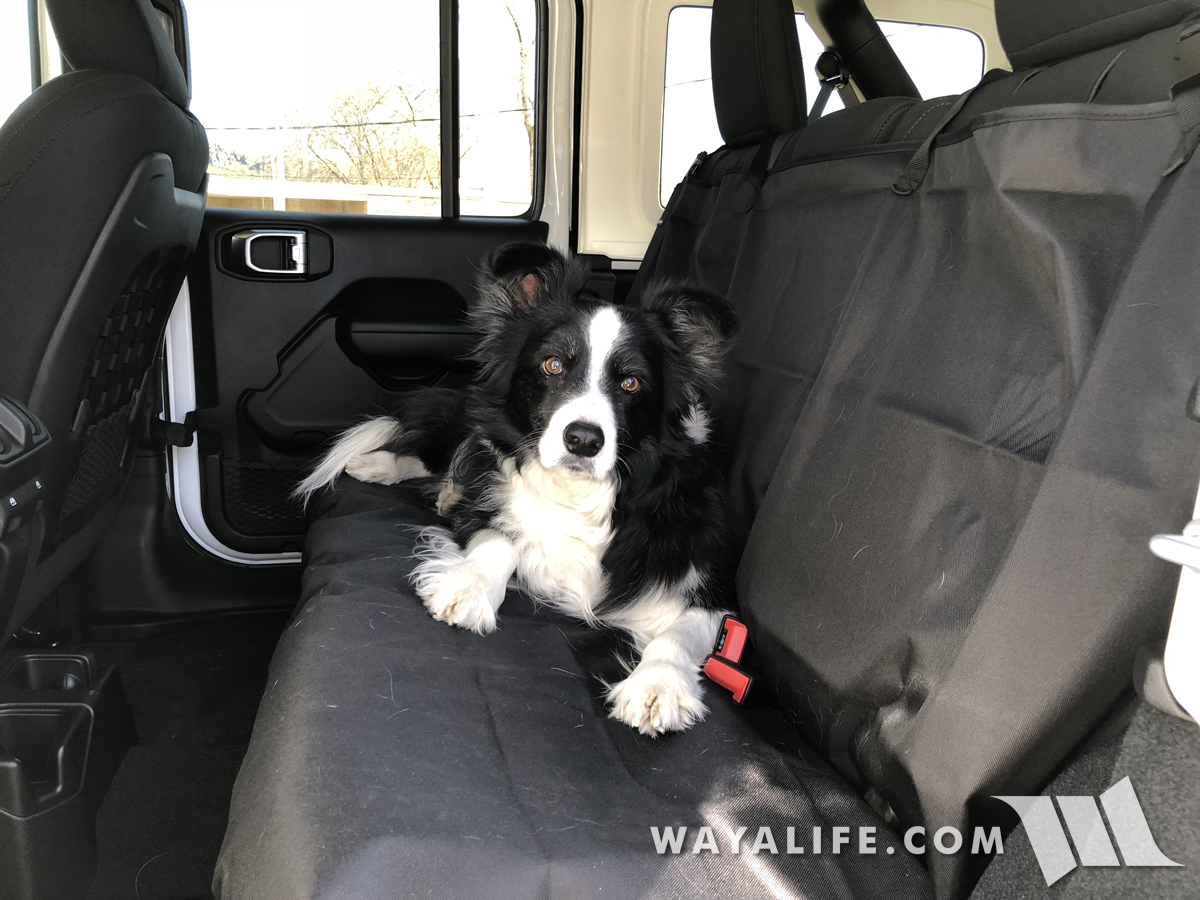 I'll be honest and say that I don't really know how well this seat cover will hold up especially being that this is the first time we've used anything like it. However, for the cost and for how it installed, I think it'll work well for us. Please let me know if you have any questions.