Administrator
Staff member
After a lightning storm, a down pouring of heavy rain and even a bit of hail, we kicked off a muddy day of wheeling in Moab, out on one of favorite trails, Metal Masher. It would be here that I'd get to experience for myself, the problems associated with bumping up a big obstacle and without having our JL Wrangler's automatic transmission shifted into manual mode. It would also be here that I'd find the negative side of a hitch mounted stinger and why it's always good to wheel with friends. The second half of our day would be spent wheeling with Dynatrac, out on the Poison Spider Mesa Trail and with the purposes of helping them do a photo shoot of CODE 1, their awesome Jeep JL Wrangler pick-up running 42" tires. As luck would have it, we were also able to get an interview with it's creators and learned more about the features that make it so cool. We hope that you enjoy the show and we'd love to hear what you think of it.
More than just being the newest model Jeep, the best part about owning a JL Wrangler is the fact that its allowed us to start all over again. We get to install new lift kits, new wheels and tires and all kinds of new accessories but even better than that, we've been able to experience the thrill of wheeling a brand new Jeep, in a place like Moab and like it was our very first time. "MOAB : IT STARTS AGAIN" is a WAYALIFE Epic Trex Adventure that highlights the all new pilgrimage we made out to the promised land in JET Li, our lightly modified Jeep JL Wrangler Rubicon Unlimited. Along for the ride were our good friends Tony and Steph who came in their near identical JL Wrangler and Et and Michelle who came in their moderately modified JK Wrangler Unlimited.
WIN a Pair of WAYALIFE Shot Glasses!!
If you'd like to WIN a pair of WAYALIFE Shot Glasses Giveaway, all you have to do is post up a response on this thread and let us know what you think of the video. Doing this will automatically enter into our drawing. A WINNER will be selected at random and announced when Part 3 is released. Thanks for watching and good luck to you!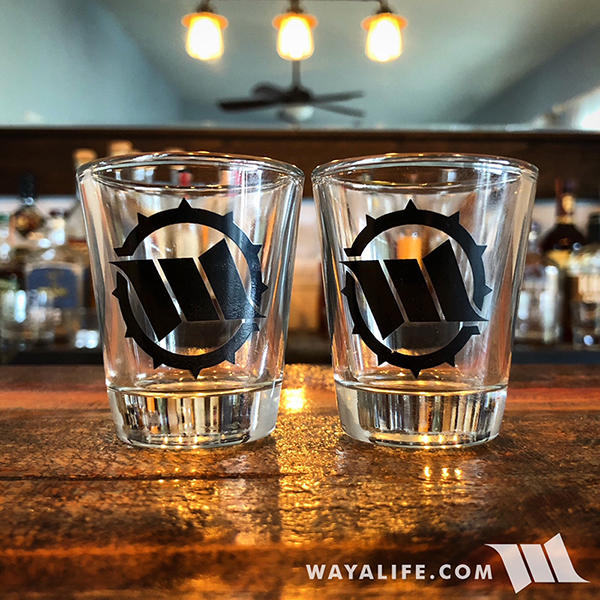 Selected totally at random, the WINNER of the WAYALIFE shot glasses is...
Congratulations Onlyone! :thumb: